Scalable solutions for every business
Goodmayes Sync provides software for feed management, data optimization and product content syndication. There is no other tool that lets you manage large amounts of product data as quickly and easily.
STREAMLINE YOUR PROCESSES
What used to take you weeks, can now be done in minutes. Build internal know-how, cut out the middle man, set up automated processes and perform mass data edits in just a few clicks
OPTIMIZE, AUTOMATE, SUCCEED
Managing product data feeds for ecommerce marketing channels can be complex and time-consuming. Goodmayes Sync makes it easy to create perfectly optimized, customized & up-to-date feeds. 
COLLECT AND CENTRALIZE PRODUCT DATA FROM ANYWHERE
Whatever the source, size, or format of your product data, you can easily import and merge it all to create one standardized master feed.
OPTIMIZE FEEDS FAST
Modify and enhance thousands of feed attributes in seconds with a powerful and easy to use rules engine.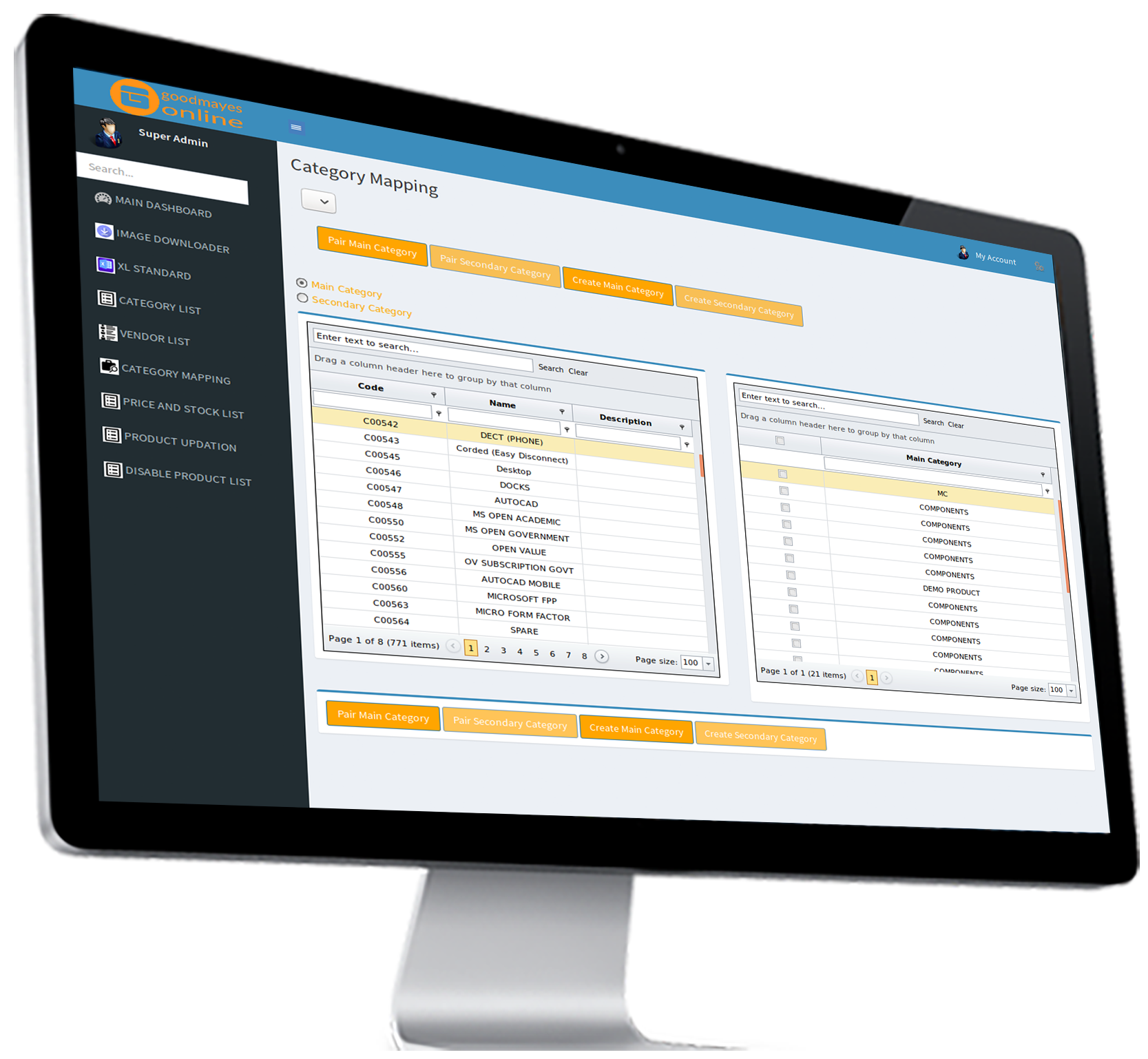 Seamless Product Management
Independently create perfectly structured, high quality product feeds
Distribute custom feeds to unlimited B2B and B2C channels worldwide
Increase online product visibility and boost e-commerce performance
CLEAN AND ENHANCE YOUR DATA WITH A FEW CLICKS
Detect feed errors, locate optimization potential, and apply changes all in one go
Optimize and customize your feed with automated rules
Dynamically generate product images for all items at once
Preview the appearance of your data in channel-specific units
The road to a better product feed begins with importing and exporting your product data. These are integrations available as well as a file upload tool. Merge imported product data to create a master feed regardless of the format and source.
Dynamic attribute builder lets you create and customize the output of your product data without altering the original source. Take control. And start outperforming the competition with better product ..
We offer an online tool for marketing agencies and online retailers to send their products or services to various marketplaces, comparison engines and affiliate platforms. With Goodmayes Sync, our customers can easily filter, complete, and optimize their product information to achieve better results. We then send the optimized information to any export channel of their choice
Branding – 90%

Sales – 80%

Enquiry – 85%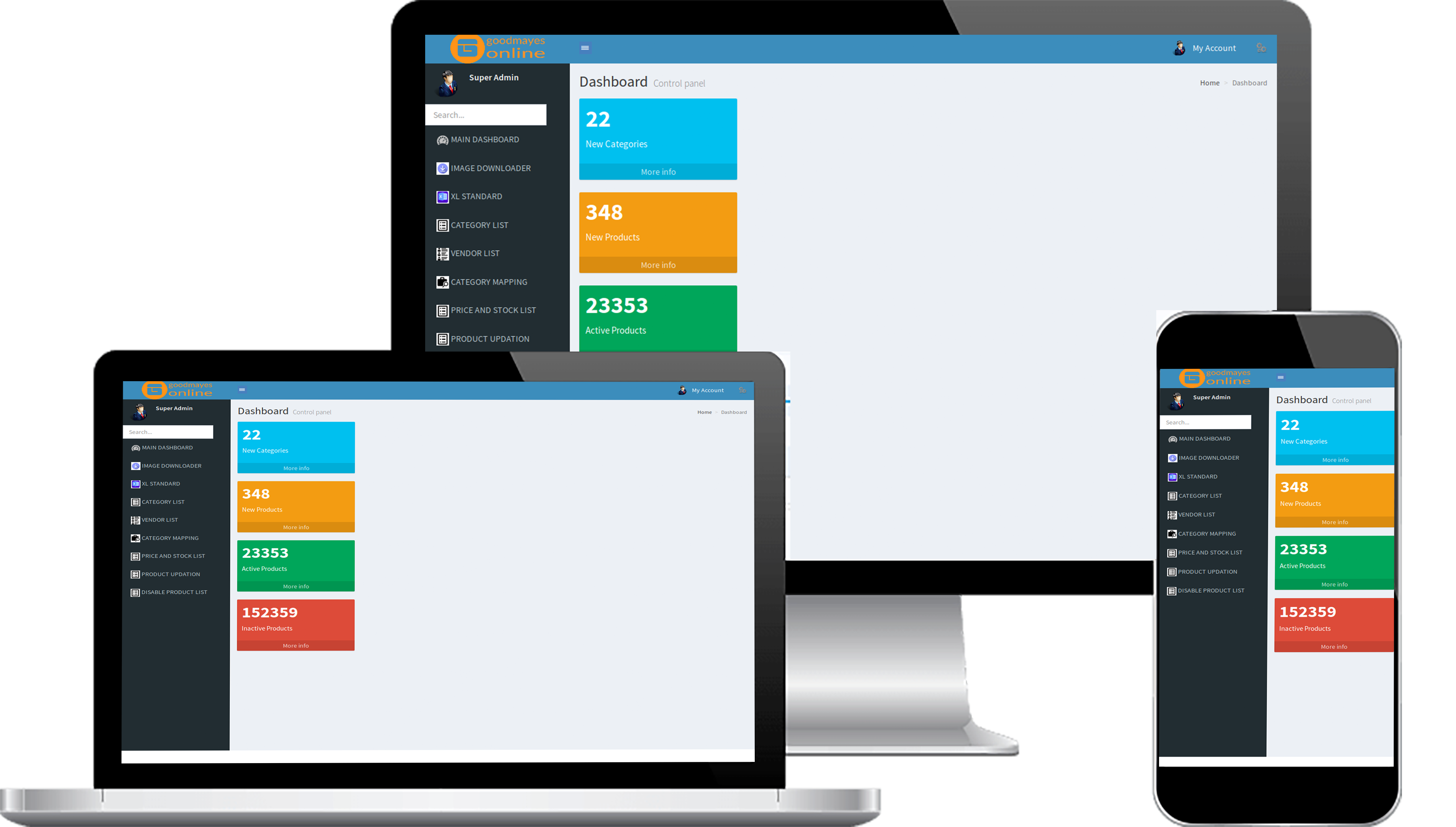 Our mission is to innovate, simplify, automate, enable and extend workflows.
THE MULTI-TENANT ECOSYSTEM
SIMPLE YET POWERFUL
Using the building blocks CRM, ERP, IOT, any custom business solutions can be assembled faster at an affordable cost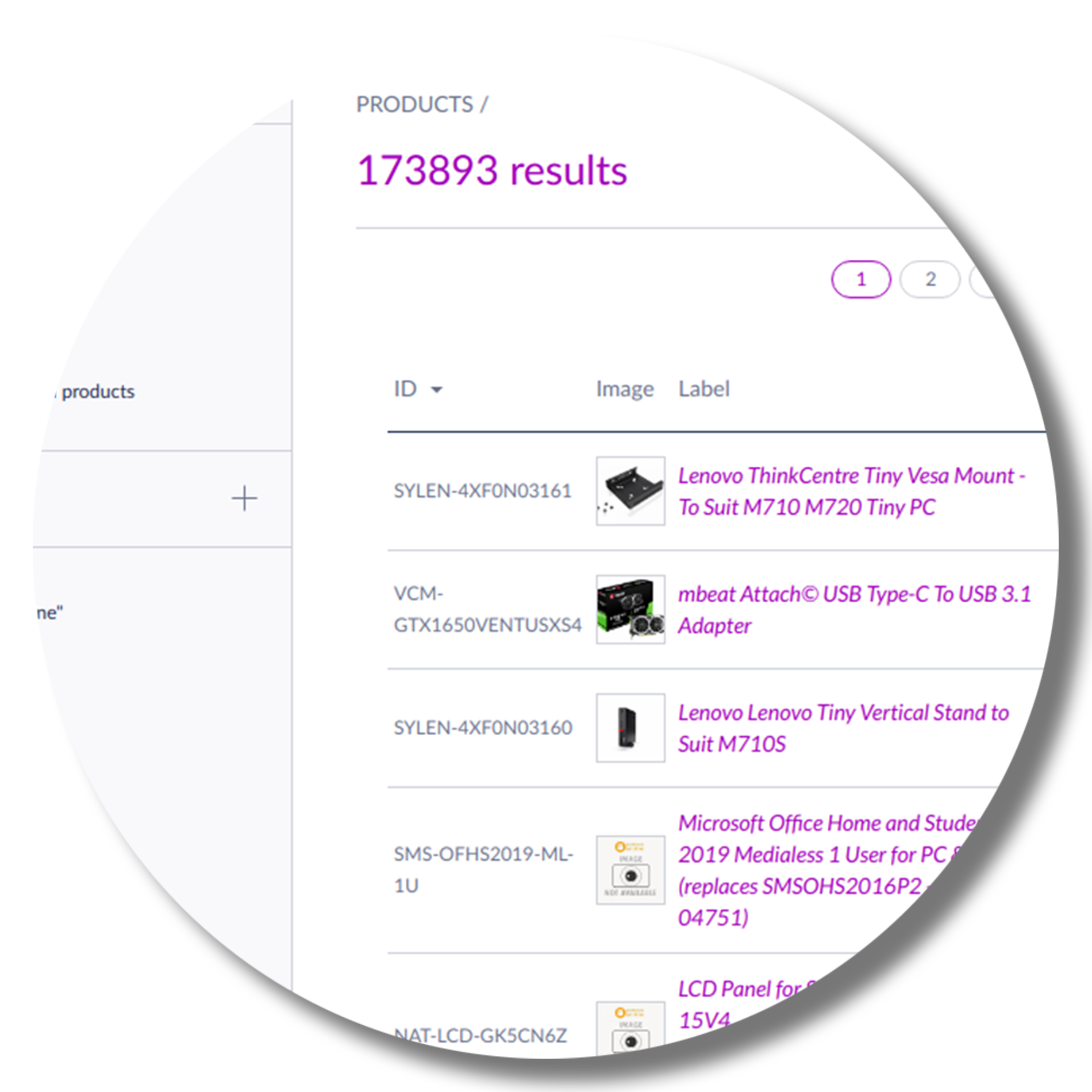 Let's Start Something new

Say Hello!
Do you have a question? We're here to help.